DIRECTORY : A curated collection for the modern Minimalist Bride
This is a wedding dress directory for the modern, minimalist bride, a collection of off the beaten path boutiques and designers capturing what it means to be an understated bride in a sea of excess. When I got married I knew exactly what I wanted but I found it hard to find in a sea of marshmallow gowns. I made this guide because I wish someone had done so for me.
This directory is Auckland Centric only because that's where I am based, if you know more out of out of towners who deserve a mention, please get in touch so I can look them up.
Hera Couture - The Minimalist Collection
The Minimalist from Hera Couture's latest offering "showcases clean design and elegant styles. The gowns are modern and refined while simultaneously celebrating a touch of old school glamour" These gowns are a curated selection from a collection that has stood the test of time, Designer Katie has in fact been designing the "perfect" slip for a number of years but the renaissance of minimalism has seen the collection gain new traction.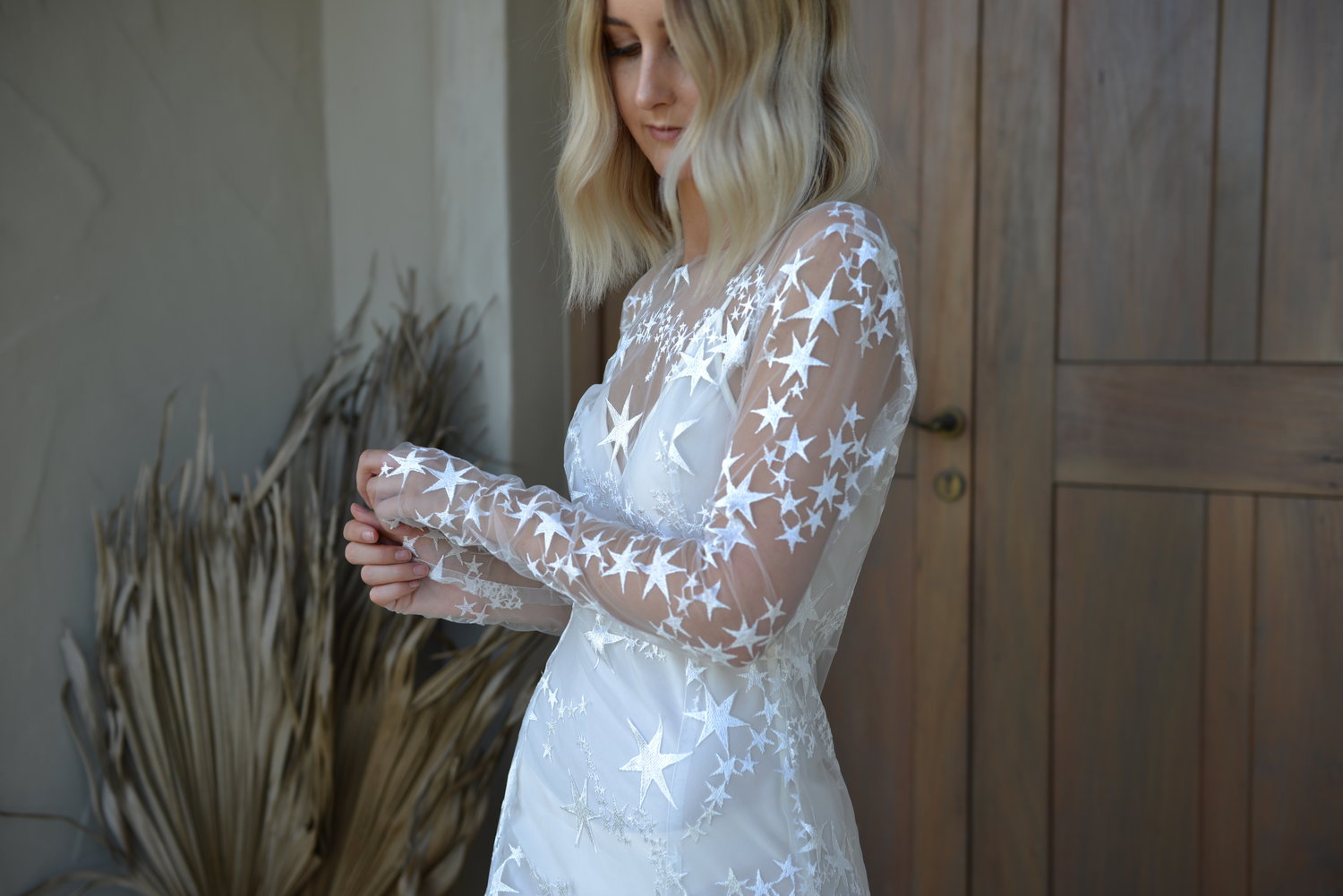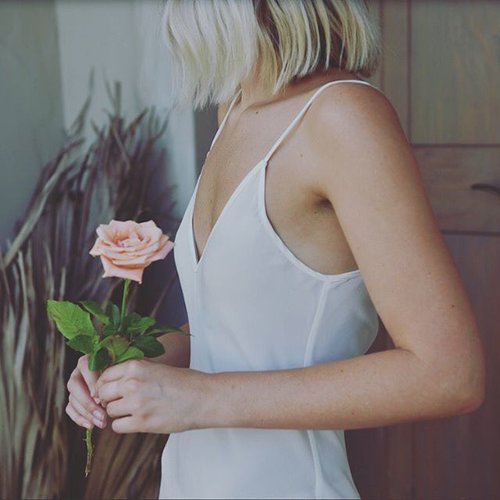 Hayes Bridal
A welcome new player in the wedding dress game, they are based in Newmarket, Auckland but are able to work with brides from around New Zealand. Hayes Bridal feels like a breath of fresh air in the bridal scene.
"Living by the phrase less is more; Hayes Bridal is made in Auckland, NZ, for the relaxed bride.
Hayes ready-to-wear offers a concise collection of gowns and silk separates. We keep it simple; so you can feel like yourself on your wedding day"
Megs Tailoring
Megan Kenny started the business in 1995 from a single store on Garfield Street, when she saw a need for professional, top-quality tailoring and alterations. Megan has worked in Sydney and in London, and has decades of experience in dressmaking, fashion and interior design.
No longer only an alterations service, Megs Tailoring have introduced Kenny & Harlow Bridal, a collection of custom made designs suited to the most discerning minimalist bride. If you are after something even more bespoke, they do offer a made-to-measure service for bridal gowns.
www.megstailoring.co.nz
juliette hogan bridal
"Juliette Hogan creates clothing suffused with elegance and ease. Each season brings a fresh, succinct and cohesive offering full of pieces to fall in love with. This is not a collection driven by trends, but more of an ongoing evolution of Juliette's strong design perspective." This ethos lends itself so perfectly to bridal, that after years of creating bespoke bridal pieces for loyal Jho customers, Juliette Hogan Bridal seemed only the most natural progression.
Her beautiful Morningside showroom is a design statement in itself, the Juliette Hogan experience seamlessly created in all that she does, speaks volumes as to why she has such a loyal following.
Brooke Tyson Ritual
To be honest I don't know a whole lot about this designer apart from the fact that I wish I had found her before I got married, less minimal and more whimsy, I felt like I had to include her in this list.
"A fresh take on ceremonial wear for the adventurous brides and lovers amongst us. Made with love in New Zealand"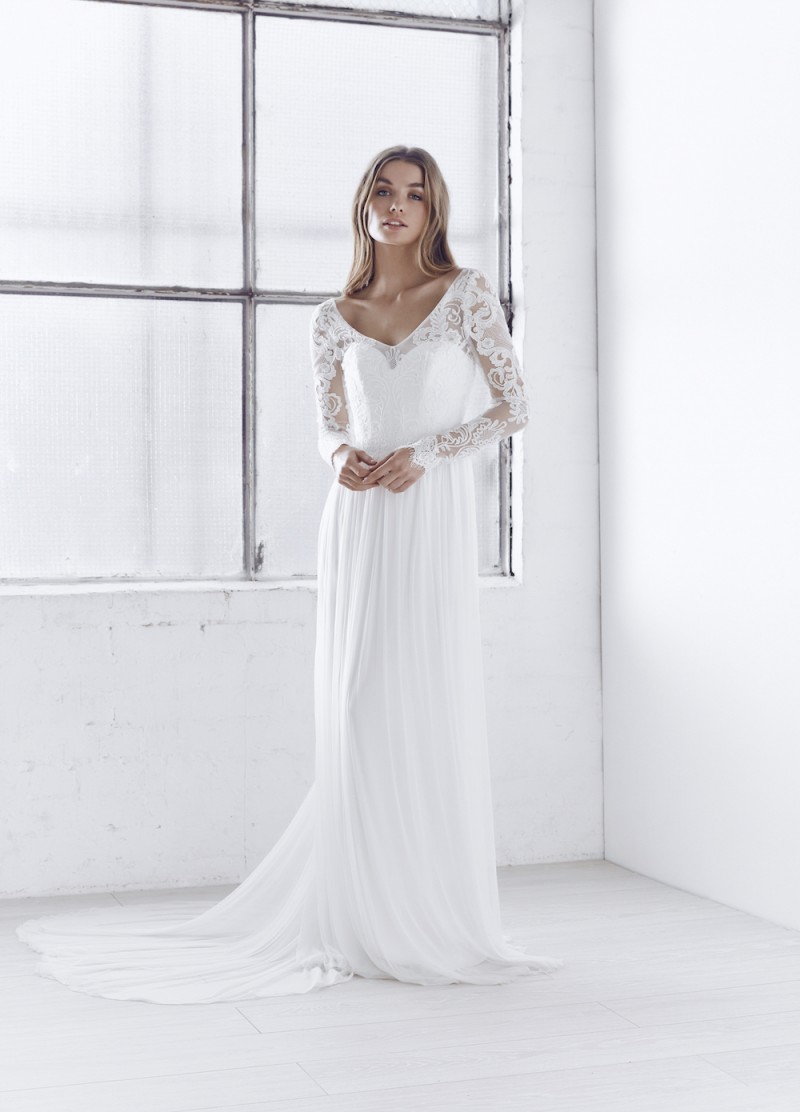 Paper Swan bride - Wellington + Christchurch
Launched in 2012, Paperswan Bride stocks local and international wedding dress labels. Our goal is to offer NZ brides something a little bit different from the norm. We adore all things bridal and we love our customers even more. We bring passion, enthusiasm and love to everything we do. Whether you're a bohemian babe, hippy chick or vintage goddess, we can channel your inner fashionista and find you the perfect gown.